Thank you so much Danielle @ If We Shadows Have Offended… for tagging me! Your book-tags are always cool and I really love this one!
1) Water: a book you simply cannot live without
That's easy, Harry Po-
Okay, I'll come up with something different this time 😛
Um… so I guess that'd be Pygmalion by Bernard Shaw. I have too many memories associated with that book to be able to live without it…
2) Food: a book that is a close second on your favourites list
I devoured them in the exact same way, believe me…
3) Shelter: a book that makes you feel at home and safe
Star of Kazan was my first Eva Ibbotson book. After that, I just came to associate Eva Ibbotson with home and warmth and hope and well-being and anything along that line. But Star of Kazan will always hold a special place in my heart ❤
4) Flare gun: a book that you would recommend to a person who doesn't read
Previously I would've chosen Harry Potter without a second thought. But in the last month itself, I've come across seven different people who don't even want to read it!
Sooo, now I've changed my answer :
Just One Wish by Janette Rallison is sure to win anyone's heart! 🙂
5) Fire-matches: book that warms your heart
It's such a lovely book! ❤
Although now that I think about it, most of Eva Ibbotson's books will also qualify for this one…
Oh, and there's one more book that I must mention here :
Ah, Wes… *sa-woon*
6) Compass: book that directed you towards your love for reading
I don't even remember! Actually, my mother was the one who got me into reading. Right from when I was a little child, she used to tell me bedtime stories and leave them incomplete so that I'd wait to hear the last part the next day (I know, she's cruel). When I started reading words, she'd leave the book around somewhere close and then tell me that she was busy or something and that I should just try read it myself. And I used to do just that (of course, she'd come help me whenever I got stuck with 'tough' words 😀 ). So by the time I'd finished first grade, I was well into the habit of reading. A slow reader, but definitely an enthusiastic one.
But if I had to choose an answer to this question, I'd probably go for :
or maybe :
I was always somewhat prejudiced against Hardy Boys, though, which is why I never became too fond of them.
I honestly don't remember what I read before these! There were those Ladybird "read it yourself" books, though…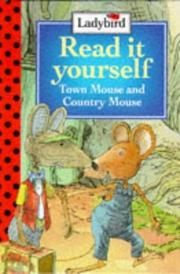 😛
---
This was fun! 😀 And now for sharing the fun, I tag:
Enjoy!
❤
thecrazyperfectionist
---
P.S. Never mind, Sripurna, I just saw that you posted this today 😛