I was tagged to do this by Nerdybirdy @ Daydreaming Books. Thanks, Poulami! 😀
So there are 3 rules to this tag-
1) Pick any five books randomly (or not randomly, your choice)
2) The first name you see when you flip open the book on a random page, will be the person who is the answer to the question.
3) Each of the book must answer two questions.
I decided to randomly choose one book each from my five top-favourite series. Here they are :
On to the questions!
1. THE FIRST PERSON TO DIE?
Thalia.
NO!!
Shoo, zombies – leave Thalia alone! She's my favourite character after Percy, she can't just die! Get that? GET. THAT?
2. WHO WILL YOU TRIP TO GET AWAY FROM THE ZOMBIES?
President Snow.
WITH PLEASURE.
3. FIRST PERSON TO TURN INTO A ZOMBIE?
Harry.
Wait, what? The Boy Who Lived, a zombie?! Someone pinch me now, I must be having a dream! (or a nightmare, rather)
4. WHO IS THE PERSON THAT TRIPS YOU TO ESCAPE FROM A ZOMBIE?
Annabeth.
What the heck? We're supposed to be siblings!!
Not good, Annabeth.
5. THE IDIOT OF THE TEAM?
Isabelle.
Izzy, an idiot? *facepalm* I don't even know where this is going…
6. THE BRAINS OF THE TEAM?
Jeanine Matthews.
Ha! I have no fear now! She'll come up with an Anti-Zombie Serum in no time! 😀
7. THE TEAM'S MEDIC?
Haymitch.
Nooo… he'd be too drunk to cure anyone… 😦
8. THE WEAPONS EXPERT?
Tobias.
Yes yes YES!!! I'm saved! Hurray!!!
9. THE BRAWLER?
Hermione.
Okay, I'm not feeling comfortable with this…
10. THE TEAM CAPTAIN? (AKA The person who you depend on to survive, so hopefully I get someone smart)
Jace.
I knew you'd get me out of this, Jace, I absolutely knew it! ❤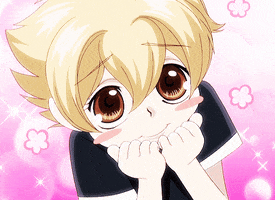 I think I'll make it through this one guys… what do you all think? I've got Jeanine as the brains, Tobias as the weapons expert and Jace as the captain, after all! I just need to get the team medic changed as soon as possible.
Although I still don't know how Izzy can be an idiot and Harry can be a zombie…
Anyway, this was a lot of fun! I suggest you all do this (I'd love to see whether you survive the apocalypse or not 😉 )
May the odds be ever in  your favour!
❤
thecrazyperfectionist